AVID Program at Waiakea High School
AVID, Advancement Via Individual Determination, is a college readiness system for elementary through higher education that is designed to increase schoolwide learning and performance. The AVID College Readiness System (ACRS) accelerates student learning, uses research based methods of effective instruction, provides meaningful and motivational professional learning, and acts as a catalyst for systemic reform and change.

The AVID elective focuses on the least served students in the academic middle.  The formula is simple - raise expectations of students and, with the AVID support system in place, they will rise to the challenge. What distinguishes AVID from other educational reform programs is its continuous success rate.
The Title I funding and consortium grant that currently funds the AVID Program at Waiakea High School is ending in 2013. The Foundation is currently raising money to continue funding this program for students in the Academic Gap Group.
These Gap Group Students are hoping to be first-generation college students and are enrolled in an AVID elective class, which teaches them writing, inquiry, note-taking skills and Socratic seminars.  AVID teachers require special training sessions and attend a national conference. Waiakea's first students in the Avid Program are scheduled to Graduate in 2014.
The AVID program at Waiakea High School is a component of our DOE and School-Wide goals of College and Career Readiness. AVID began in School year 2010/11 with one elective class and has expanded to 6 elective classes for the school year 2013/2014.
Our Site Team forms the support system for our AVID students and consists of Site Team Coordinators: Louann Kimura and Nanette Bishop; Counselors: Johnalynn Lyman-Mandaloniz, Penny Yanagisawa, and Adrel Vicente; AVID elective class teachers: Zaida Igawa, Kari Sato, Kristie Calicdan, Clemente Julian, and Joel Wagner-Wright; and AVID content teachers: Robin Fujioka and Colleen Ray.
Meet some of the WHS AVID students: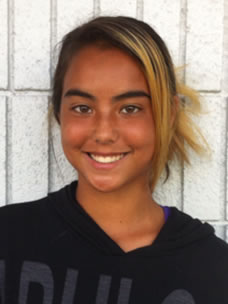 Alexis
The obstacle that the AVID family helped me overcome is "opening up."  I always had a difficult time talking in front of the class because, believe it or not, I'm a shy person.  But, because of all the "Community Circle" activities it became very easy for me. Community Circle is where the whole class stands in a circle and there is a question presented and everybody answers the question.
The people in our class are very close now.  We are all a big family.  So, I thank AVID for making me a better person.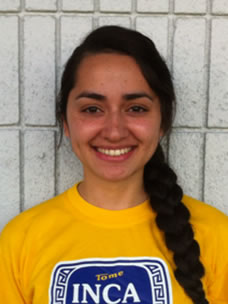 Gaynell
One of the most memorable moments I had with AVID was when we went to Oahu for a college tour.  The idea of me going to college wasn't just a casual idea anymore.  It felt real, like I could really make it if I just put the little things to the side, worked hard, and did my best in all that I did.  I know I would never have done half of the things or learned so many different ways to better prepare myself for college without AVID.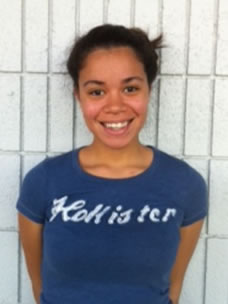 Jayslynn
During my three years in AVID, I've figured out my life.  I've gained a sense of independence and I got a big wake-up call.  I know what I have to do to get to college and I know what I need to do to be successful in life.  Without the support of my AVID family, none of this would be possible.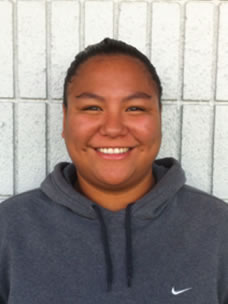 Daven
AVID has given me all types of opportunities.  I am not afraid to talk in front of my fellow peers anymore; this has given me confidence and helped me realize that no opinion is ever wrong.  Before I would ask level one questions.  Now I ask level three questions.  When we do our Socratic seminars or Philosophical chairs, I can express my own knowledge and much more.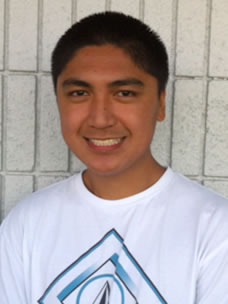 Brandon
When I was chosen by a group of teachers for the AVID program, I was told I'd become more organized.  But, it didn't say anything about carrying a 10-pound binder around and being required to sign up for an Advanced Placement class.  Through AVID, I found out that I'm not the only one having problems in school and at home.  Each and every one of us has a story and a dream that we all want to accomplish in life.  I am very fortunate to have been provided with the resources, opportunities and motivation to pursue these dreams.
Tiffany
I'm proud to say that AVID (the word and the program) has lived up to its meaning and has shaped the person I am today.  Not physically, but mentally and, to some extent, emotionally.  No matter how much one of us complained, whatever was set by the staff had very little to no chance of changing.  I learned that complaining was useless.  It's time I take it all back.  Because of AVID, I'm more responsible as an individual.  I feel more confident about what I'm going to do after high school and for sure I will be attending college in the fall of 2013.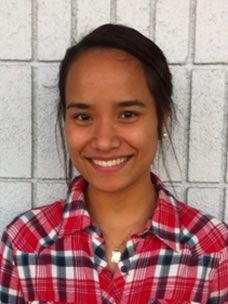 Malie
I want to thank my fellow AVID peers, the AVID teacher who never stopped believing in me, the AVID tutors who helped me survive math, the counselor who kept me up-to-date with all the preparations for college, and the faculty who gave me the opportunity to be part of a group who taught me to live without pretending, to listen without defending and to speak without offending.